For many, the season has well and truly started. We've been inundated with news, stories and pictures right across the spectrum of motorsport. Many of our #TeamDT members either started off racing, or currently race karts. This is where our next In The Spotlight guest plied her trade in the earlier days of her career.
This week, we welcome Holly Crankshaw to the blog!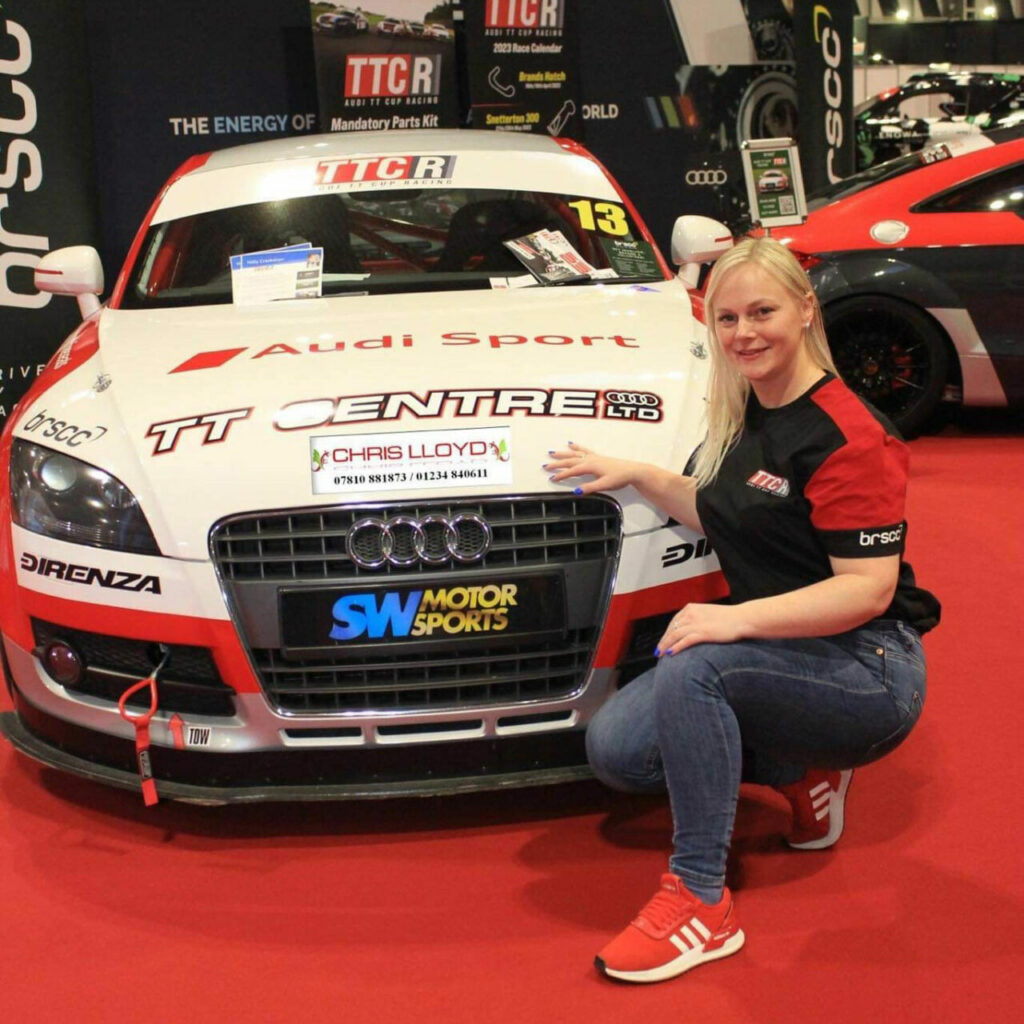 DT: "Hi Holly, welcome to #TeamDT! We can't wait to hear your story, so why don't you kick things off?"
Holly: "Hi, my name is Holly! I'm a female racing driver from Preston, Lancashire. I race both karts and cars – my journey transpired like this…
I remember going for a few days away in France with my parents and on the way home we stopped to view a second hand chassis with Honda engine, complete with race suit! Suffice to say the kart was bought, placed in the back of the car and between the ages of 8-10, I competed in a select few Cadet races at Three Sisters and Rowrah.
Due to other commitments within my family I took a break from karting and at the age of 12 I found horses. It wasn't long before I became a semi-pro Show Jumper but I later decided to keep this as a hobby and go to university.
Whilst I was at university my dad started racing retro karts (karts that he had previously raced in the 1970's), and along with my mum, we were his biggest supporters. Fast forward a few more years and my dad has been there and done that all over again, winning the titles, and I'm back in kart seat with my dad taking back position as my mechanic. I raced in the Historic class, the Pre89 class and the Pre95 class either with Retro Racer Historic Kart Series or F100 UK Kart Club.
This year however sees me debut racing a car! In the new and very popular Audi TTCR race series hosted by BRSCC. It's a very exciting but also a slightly daunting new venture and it's all go at the minute, getting the last of the prep in order."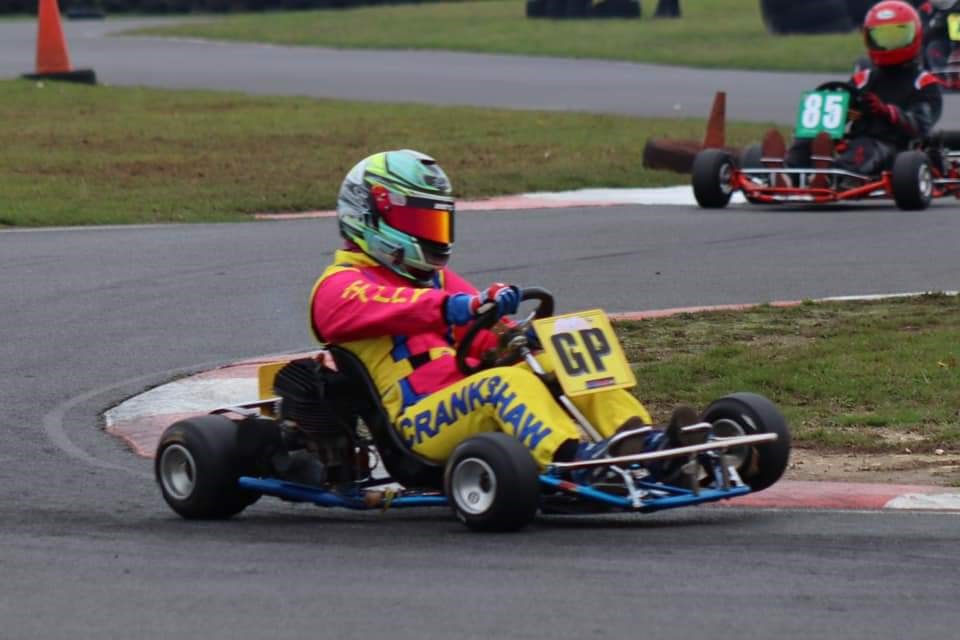 DT: "No need to ask who your influence was then! So, just coming away from motorsport for a moment, do you have any fun facts about yourself?"
Holly: "Many years ago I held a record for staying on a Bucking Bronco whilst on a girls' holiday in Ayia Napa! Then a few years ago I stayed on a Bucking Bronco until it stopped whilst on a Hen Do in Benidorm!"
DT: "Haha! I won't ask anymore… What happens on a hen, stays on a hen! Back to business. I know you touched on your Dad being a huge factor, but how did you get into motorsport?
Holly: "In my family, motorsport started with my grandparents. My Grandad raced minis and my Nanna did Hill Climbs and Trials. My dad then raced 100 National and 100 International karts, and later he was mechanic for my brothers who raced in Cadets, TKM and watercooled gearbox. When I was just a few weeks old I sat in the seat of a kart and when I was old enough it was my turn to race! Once you get the bug it doesn't seem to leave you."
DT: "Grandparents often have a lot to answer for! In your career so far, what would you say is your biggest achievement within motorsport?"
Holly: "In 2019, after only 3 races in a retro kart I achieved 2nd place at the European plate round. In 2020 I was Historic kart British Champion and winner of the GP plate."
DT: "Congratulations! That's an incredible feat, especially so early on. As we know, there's a whole host of people supporting a driver get to where they are. How has the Demon Tweeks Sponsorship Scheme helped you since joining?"
Holly: "This will be the first year I have been part of the Demon Tweeks Sponsorship Scheme, and the race season is only just getting started. However, I have benefitted from the 10% discount, I have reached out to the team via the designated email address provided to members for the seeking of help / advice, and I am grateful for the opportunity to have my words published in 'In The Spotlight'."
DT: "Well, it's a pleasure to have you on board! As you've mentioned, with the season just starting, what are your plans for 2023?"
Holly: "Let's see how I like my new venture this year and take it from there… It's likely I'll continue racing in the TTCR, which will be a championship next year. I'm partnered and supported by a few sponsors this year – I hope to maintain and grow partnerships and if I'm lucky I'll have a bit of time to keep my toes dipped in to karting as well next year."
DT: "I'm sure it will be a success! Looking longer term, what are your lifetime goals that you hope to achieve?"
Holly: "My biggest goal is to be successful enough in life to have freedom of time and choice."
DT: "A very poignant way to end! Well we wish you all the luck and success in the world. We're confident you'll achieve exactly that. If people wanted to follow your progress this season, where can they find you?"
Holly: "I'm on Facebook, Instagram and LinkedIn under Holly Crankshaw Racing."
Facebook – Holly Crankshaw Racing
Instagram – hollycrankshaw
Linked In – Holly Crankshaw Racing
DT: "Thanks Holly! We'll check in with you throughout the season. All the best!"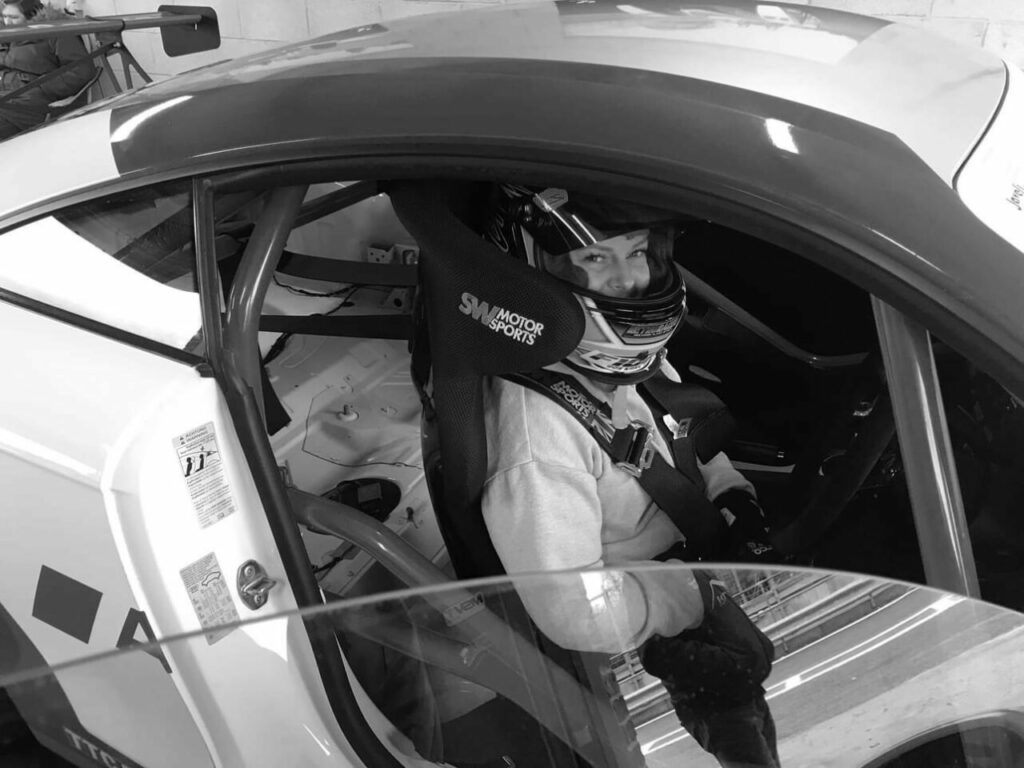 ---
Want to be next in our #TeamDT In The Spotlight series? Get in touch with us on email or social media via the links below:
Email | Facebook | Instagram | TikTok
Find out more about the Demon Tweeks Sponsorship Scheme and what we can do to help you succeed here.
Read more of our #TeamDT series: